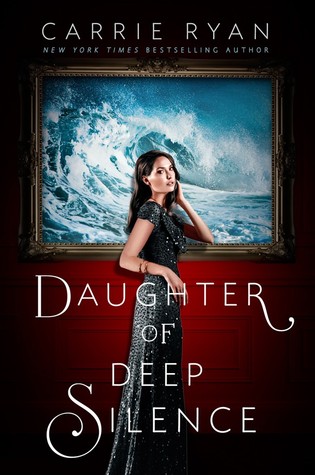 Daughter of Deep Silence by Carrie Ryan
May 26, 2015 – Dutton Books for Young Readers
375 pages – Fiction, Young Adult, Contemporary, Mystery, Thriller
Facebook: yes
Twitter: @carrieryan
Source: First to Read program
I was given a digital copy of this title, free, in exchange for my honest opinion. 
From Goodreads: I'm the daughter of murdered parents.
I'm the friend of a dead girl.
I'm the lover of my enemy.
And I will have my revenge.
In the wake of the devastating destruction of the luxury yachtPersephone, just three souls remain to tell its story—and two of them are lying. Only Frances Mace knows the terrifying truth, and she'll stop at nothing to avenge the murders of everyone she held dear. Even if it means taking down the boy she loves and possibly losing herself in the process.
Sharp and incisive, Daughter of Deep Silence by bestselling author Carrie Ryan is a deliciously smart revenge thriller that examines perceptions of identity, love, and the lengths to which one girl is willing to go when she thinks she has nothing to lose.
My thoughts:  While I have heard of Carrie Ryan, this is the first book of hers that I have had the opportunity to read. I did enjoy the story, but I wouldn't say that this was her best work. I often found that most stories that rely heavily on revenge are redundant. That is the case with Daughter of Deep Silence. It took me to the end of the story to realize just how much in the past Libby/Frances lives, and how she had little else to offer us. She was so focused on getting the truth that she wasn't able to move forward, no matter how many days/years passed. Did everything go according to plan? No, but that is what redeemed this book.
3 stars *** 
Always Shine!