I thought that I would check in again with what I'm reading. While, at times it seems that I am reading a lot the truth is that I am reading multiple books and slowly finishing them. I have a few books that I am still reading since the last check in and a couple that I put aside until I am able to clear some review books and library books off of my shelf.
Books that I have put aside:
MerlinMerlin's Shadow by Robert Treskillard This is a review book for Netgalley, but I had to put it aside because it is simply not a quick read and it's one that I am enjoying so I want to come back to it.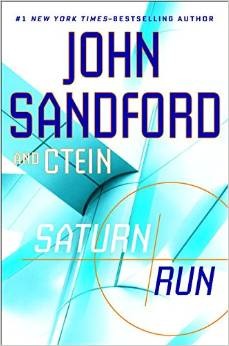 Saturn Run by John Sandford This is a review book as well, but I received this one from First to Read program. I like it, but while I feel like I've been reading big chunks of this one in truth it's slow going. It's a long book, so reading it digitally takes a lot of maneuvering.  I have to let the tablet charge, and I can't read it while I'm nursing my son (where a lot of reading takes place) and other issues. It is interesting and I do like what I've read so far, but this may be one that I get from the library. Though I am trying to reading it before the e-arc expires.
Books that I have finished:
Recess Pieces by Bob Fingerman
Zahrah the Windseeker by Nnedi Okorafor
Avenger by Heather Burch
Seriously You Have to Eat by Adam Mansbach
Eve by Wm. Paul Young
Currently Reading:
Swerve by Vicki Pettersson
The Sea of Monsters by Rick Riordan
Revolutionary Parenting by George Barna
The Pawn by Steven James (Re-read)