Well this I think I receieved more books than I read. And I still need to post quite a  few reviews. So, I guess I will start with what I've received.
Purchased:
Autumn Thorns by Yasmine Galenorn
Whisper Hollow #1
This is a new series, one of the two new series for this author. I really like her and can't wait to catch up on her Otherworld/Sisters of the Moon series.
For Review: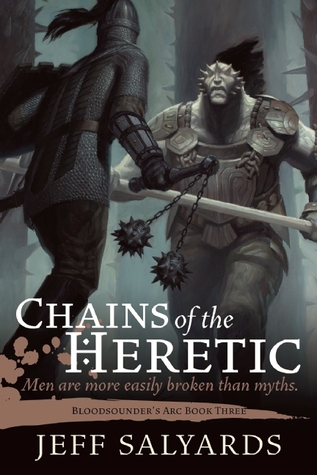 Chains of the Heretic by Jeff Salyards
Bloodsounder's Arc Book Three
I have the other two for review and thought that it wouldn't hurt to get this one.
Girl in the Dark by Marion Pauw
The premise sounds really interesting and I am looking forward to getting a chance to read this one.
Bone Labyrinth by James Rollins
Sigma Force #11
I keep seeing this series pop up, so I'm hoping that I get to it sooner rather than later.
The Passenger by Lisa Lutz
I am going to be completely honest, this caught my attention because it reminded me so much of Vicki Petttersson's Swerve. I did read the summary and it sounds interesting.
City of Light by Keri Arthur
Outcast #1
Thief's Magic by Trudi Canavan
Millienium's Rule #1
Hello? by Liza Weimer
Books I've Read This Week: This week I wanted to finish up (Un)Dead by Trinidad  Giachino. Unfortunately, half way through it I called it quits. A review will go up this week, but in short it wasn't working for me. I'm not at a place where I can struggle through books. I can read bad books and write a negative review, I have no problem with that. I just don't want to struggle through a book without the hope of a reward.
I literally have 5 pages left of Going too Far by Jennifer Echols. This is a book that is in my donate and keep pile, and while I may end up donating this one, I did enjoy it. As I have enjoyed all of the other books by Echols.
Books I'm Currently Reading: When I finish Going too Far, I will be picking up The Reapers are the Angels by Joshua Gaylord.  I don't know if  I will finish this book earlier than a week, and if I do I am not sure what I will choose off the pile. I have a few new releases waiting for me at my library so it will probably be one of those.