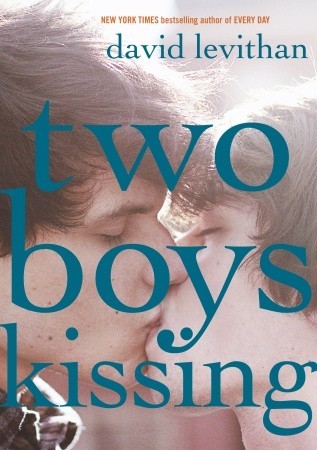 Two Boys Kissing by David Leviathan 
August 27, 2013 – Knopf Books
196 pages – Young Adult, Fiction,LGBT
I heard a lot about this book and I was really hoping to like it, but I couldn't really get into it. I marked this one as a DNF and I am not sure if i will ever go back and try again. I am not sure what bothered me about this book, but if I pick up this author again and enjoy it then maybe I will revisit this book.
DNF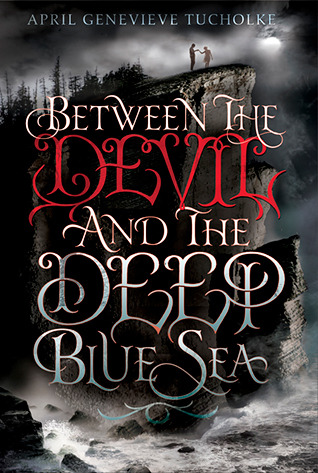 Between the Devil and the Deep Blue Sea by April Genevieve Tucholke 
Between #1
August 15, 2013 – Dial
360 Pages – Young Adult, Fiction, Gothic
In the beginning I liked this story. In the middle I was annoyed with the characters and the story line. In the end I'm simply indifferent. Violet turned out to be a weak character, undeserving of the title heroine. River was bad, almost evil but still not remorseful or redemptive. neely and Brodie came in -and felt like -a last minute plot point because the author couldn't think of anything else to do. I cold have saved time not reading this. I wouldn't recommend it and I will not be continuing the series.
1 Stars *
Gone Baby Gone by Dennis Lehane 
Kenzie & Gennaro #4
September 7, 2010 – William Morrow Paperbacks
464 Pages – Adult, Fiction, Mystery, Thriller
Source: Personal Library
I really enjoyed this book. Even though I hated the ending, I loved the story. There were lots of twists and random bits that didn't fit until the end. The characters were real. Sometimes in books or movies you have situations where the good guys had to get a little dirty, they still came out too clean. Not with this book. The good guys get dirty-filthy. In the end the decision is hard and doesn't come without a cost. The bad guys are still bad, but you're left with a better understanding of their motivation. The Port Mesa part seems insignificant, but it's important in the end.
5 Stars *****
Always Shine!