I used to do weekly wrap-ups, but that is not something that I can consistently do, so I am switching to monthly wrap-ups. I think it will work out better this way. But we shall see.
This month I read 3 challenge books:
1001 Children's Books to Read Before You Grow Up 
A Splendid Friend Indeed by Suzanne Bloom
Goodnight Alfie Atkins by Gunilla Bergstrom
Bookshelf Challenge 
Hold Still by Nina Lacour -DNF
Books I've Read with Peanut 
We finished up A Titan's Curse by Rick Riordan this month. We took a break from the series for Christmas and we are currently reading  The Best Christmas Pageant Ever by Barbara Robinson. 
We also did 25 Books of Christmas this month, with the added bonus of reading How the Grinch Stole Christmas by Dr. Seuss on Christmas morning.
December's Reading List (Click on title for Goodreads summary)
An Ember in the Ashes by Sabaa Tahir 
Alice in the Country of Hearts Vol. 1 by  QuinRose 
The Christmas Box by Richard Paul Evans 
The Angel Tree by Daphne Benedis- Grab
I enjoyed all of the titles that I read this month, for the most part. But there were two that stuck out as favorite reads for the month.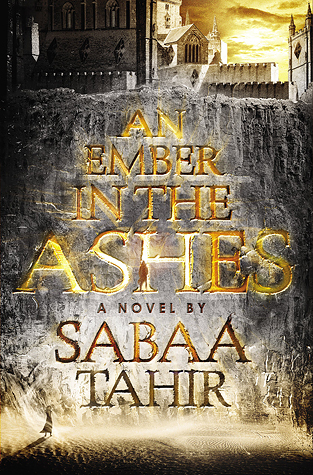 I really enjoyed this one, more than I had anticipated. I finished reading this one at work and immediately talked to my kiddos about it.
I love Patricia Briggs, though I tend to fall away from her books since they are often published with time in between her books. But boy are they amazing. I was glad to get back into this world, but this is definitely a series I plan on re-reading.
Well, December is almost over. I can't believe it and I am a bit excited for it as well. There will be some changes coming to this blog as well as to my reading. But all of that will be posted later this week, along with my January reading picks. Until then, Happy Reading folks!
Always Shine!