Zahrah the Windseeker by Nnedi Okonofor 
February 18,2008 -HMH Books for Young Readers
320 Pages – Young Adult, Middle Grade, Fiction, Fantasy,
Diverse Reads 
Facebook: yes
Twitter: @Nnedi
Source: Personal Collection
My Thoughts:Wow! I am only sorry that I allowed this book to sit on my shelf for so long without being read. This was more than a story about a girl who could fly. She learns to embrace who she is, even with all of her differences. She is set apart from her family, friends and her community. But, though she feels alone she is not the only one of her kind.  And she proves to be stronger and braver than she believes that she is. Zahrah starts out a shy and quiet girl who is afraid of pretty much everything. She is forced to decide whether she wants to watch her best friend die or confrotn her fears to save him. On this journey of discovery she finds what she is truly made of as well as what else is out there in the world around her.
4 stars ****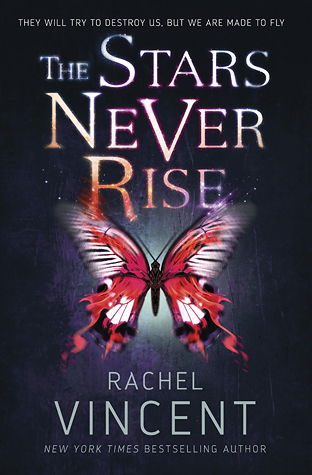 The Stars Never Rise by Rachel Vincent 
The Stars Never Rise #1
June 9, 2015 – Delacorte Press
368 pages – Young adult, Fiction, Fantasy
Facebook: yes
Twitter: @Rachelkvincent
Goodreads Summary
My Thoughts:  I wasn't sure what I was expecting, but I am very glad that I picked this book up. I was a little irritated that the church turned out to be the bad guys, but there is more to the story.  It didn't really effect my overall opinion, and I am definitely looking forward to the next book.
4 Stars ****
The Pawn by Steven James 
The Patrick Bowers File #1
September 1, 2007 -Fleming H. Revell Company
427 Pages – Adut, Fiction, Crime, Thriller/Suspense, Mystery, Series
Facebook: Yes
Twitter: @sjamesauthor
My Thoughts: This was a re-read for me. But it's been such a long time, it's almost like reading it for the first time. I like Bowers, his clumsiness as well as his accuracy. I am glad that we are meeting him after his wife's death and not before, I think that he was a different person. And I think that person would be a bit more less likable. Reading from the killer's perspective was an interesting touch. James is an excellent storyteller and this was a good start to the series.
5 stars *****
Always Shine!