Since my wrap-up post was longer than I thought it would be (or wanted it to be), I decided to talk about my favorites in a different post. Here it is.
My least favorite reads were:
Battling Boy (3 stars) and The Rise of Aurora West (2 stars) by Paul Pope. These are graphic novels. I was excited about them both- and then I read them. Battling boy was okay for the beginning of a series. He was forced onto Earth to save it, without any real preparation and then told by his dad "don't call me". He s then rescued by Aurora West.  And that's it. I was curious as to what happened, but this is one where I will forget about when the next one comes out. The Rise of Aurora West was just boring. It was one big info dump to me.
Middle of the Road Reads were:
 American Vampire Volume 2 by Scott Snyder (3 stars). I started this collection by buying the first volume, the one that Stephen King had a part in. I enjoyed this one. I thought this would be one of the few graphic novels that I would invest in, but it won't be. It was okay and I will continue with it. But I will be getting them from the library.
 Shadowshaper by Daniel Jose Older (5 Stars).  I enjoyed this book, and it definitely has me interested in reading more by Older. I thought that this was really good, entertaining and it did allow me to get a bit lost into the story. This was my diverse read for January.
Books that Surprised me:
 Magic Bites (4 stars) and Magic Burns (4 stars) by Ilona Andrews. I had been wanting to start this series for a very long time, and I am very glad that I finally did. I wasn't expecting to enjoy it as much as I did. Magic Bites was how I started my reading off this year, and it was a good start.
 A Mad Zombie Party by Gena Showalter (5 Stars). This was the end of the White Rabbit Chronicles. When I started this series, it was only supposed to be a trilogy. And then this book was added. I wasn't sure what I would think about it, especially since we are inside a different character's head. But I was pleasantly surprised.
Favorite Reads of the Month: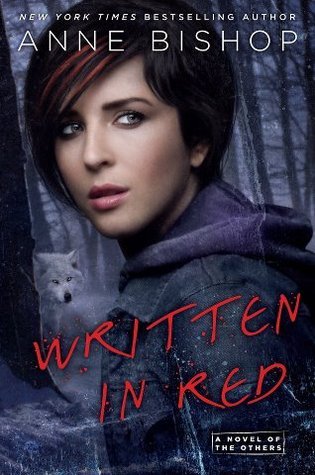 Written in Red by Anne Bishop, (5 stars). This book won me over, because I couldn't put it down, I wasn't interested in reading anything else while I was reading it. As soon as I finished reading this one, I ordered the next book. I would have ordered the third book, but the paperback copy wasn't available, so I preordered it. It should be coming soon. I really loved the characters, learning about this world and all of the action.
The Immortals by Jordanna Max Brodsky (4 stars). I didn't think that this would make it to the favorites this month, but it wiggled on in there. It was fun, and interesting. The action and mystery kept me coming back. Selina thought she knew who the killer was, but she was wrong and then she was surprised. So it was nice. I like the way that Brodsky dealt with the what if possibility of this whole premise.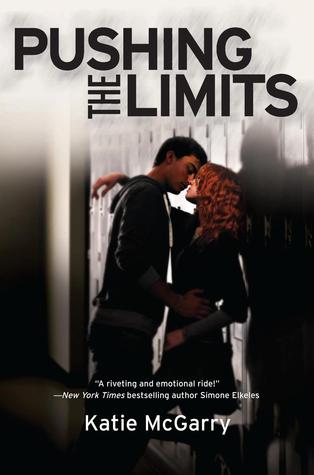 Pushing the Limits by Katie McGarry (5 stars). This was a favorite the first time that I read it, and it's a favorite this time. I loved falling back in love with the characters and the story. It was almost like it was the first time that I was reading it.
That's it for my January reads and ranks. Happy Reading!
Always Shine !