Well, I wish that I could say that I enjoyed all of the last 5 books that passed through my hands. But I can't. 3 were books that I didn't even finish.
The Choosing and The Calling  By Rachelle Dekker. These are two review books, and I will be posting a full review next week. I was interested in this because her father, Ted Dekker, is one of my favorite authors. But, I couldn't get into either story. I only attempted to read the second one because I am part of the blog tour.
SuperMutant Magic Academy by Jillian Tamaki – I heard about this graphic novel and it sounded so interesting. But, for me, it wasn't. Instead of being a graphic novel that has one cohesive story, this is told through comic strips that appear to have no connection from one to the other, besides the characters. Sometimes the jokes were funny, and sometimes I just didn't get the humor.I made it through a decent amount pretty quickly; but lost interest just as quickly.
 War Brothers The Graphic Novel by Sharon E. McKay-  I received a copy of this for review, and while it took me a while to get to it. I am so glad that I did. It was a moving story, even more so since it's told with vivid images.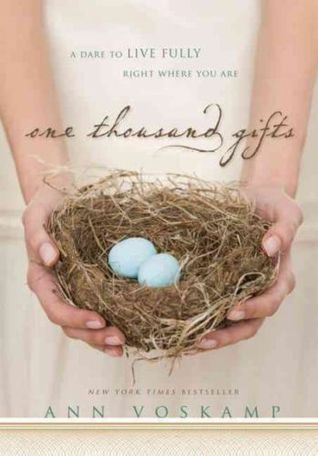 One Thousand Gifts: A Dare to Fully Live Right Where You Are 
Some books come into a reader's life at just the right time, for me, this was one of those books. If instead of complaining (which separates us from God) we become grateful we find ourselves closer to God. This book helped give me a new perspective and insight. It is impossible to focus on the things we normally would complain about and on the things that we are grateful for at the same time. And what we choose to focus on makes a huge difference in what we do in our day to day lives.
Well that's the last five books that I've picked up. I have alread finished 2 more so I would say that I doing good, especially since I enjoyed them. What have you been reading?
Always Shine!