So, I am a little late posting this one. And that's due to me trying to knock out some books before April started. I am no longer trying to meet monthly reading goals, but I have started picking out themes to focus some of my reading. This month's theme was series, so I was trying to squeeze in Kelley Armstrong's Thirteen, the last book in her Otherworld series. But I have a review book and library book that I will be knocking out this week. But I will pick that up as soon as I can. Any way, I figured that I should go ahead and post this now, because if I wait the post will be my last ten and,the whole point was to make these short and sweet. So without further adieu…..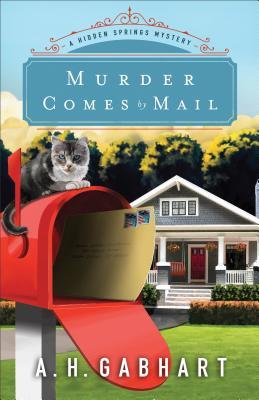 Murder by Mail: A Hidden Springs Mystery byA.H. Gabhart: this was cozy mystery that I really enjoyed. 5 stars
American Vampire Volume 3 by Scott Snyder: I started this graphic novel series a long time ago, and since I wanted to finish/ catch up on series, I thought now would be a good time to pick this one up. Unfortunately, this one didn't hold my attention. I dnf'd it, and I am not sure if I will continue with the series.
Ms.Marvel Volume 3: Crushed by G. Willow Wilson: I liked this one, it allowed us to see another side of Kamala. I love watching characters grow. I am definitely looking forward to the next installment.  4 stars
Runaways Volume 2: Teenage Wasteland by Brian K. Vaughan: I really liked this volume too. The world is beginning to expand, the characters are learning more about themselves and each other. All of it makes for a good story, and I am definitely looking forward to the next one. 4 stars
Drowned City: Hurricane Katrina & New Orleans by Don Brown: I really liked this graphic novel. It made Hurricane Katrina vividly realistic and humanized the people that were directly affected by it. 5 stars 
Well, that's it for this one. I will be working on my reading stats this week and will post it as soon as possible.  April's reading theme will be school violence, mainly because I have quite a few books about this topic and most of them are Netgalley/Edelweiss review books. There are a couple of books that have deadlines that I need to get through first, but that is the current plan.
What have you read so far?
Always Shine!