I am almost caught up on these. I have been thinking that maybe it would be better to just do monthly wrap-ups or check-ins, since I am still falling behind on this. We shall see.  Here is what I read:
 Worth Dying For by Rorke Denver and Ellis Henigan: This was a review book from Howard Books, and I have already posted my review. I liked this book, and I have a lot of respect for Denver. I have also been watching him on American Grit and I would love to meet this guy.
 My Boyfriend Wrote a Book About Me by Hilary  Winston: This was a book club pick. While I enjoyed the beginning part of this, her constant degrading of herself grew old. She is a comedy writer for shows that I have found funny, (Blue Collar TV and My Name is Earl). But I didn't find this book funny. Some of it was, but it appears she did the same stupid stuff with multiple guys and never learned from any of it. Maybe that's not the case, but I didn't stick around to find out.
 The Tenth Circle by Jodi Picoult:  This was another book club pick. While I didn't finish it in time for the meeting, I did finish it on my own. By the end of the book, I found that I enjoyed it a lot more than I thought that I would. It would from being an okay read to a really good one. I could see myself reading this one again.
 The Progeny By Tosca Lee (Descendents of the Blood Countess #1) : This was another review book, from Howard Books. I really enjoyed this one. I have already posted my review, and I am looking forward to the next book.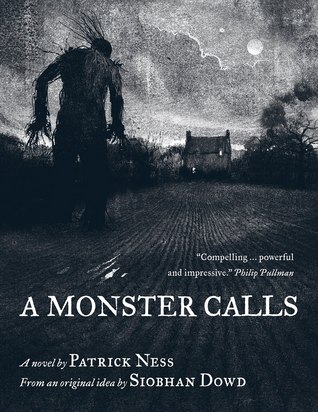 A Monster Calls by Patrick Ness: This is one that I read aloud to my son. (He is too young to really understand what the book – or any book- is about). I think I enjoyed this more because I read it aloud. I liked the story and found that while it was emotional, it was also very engaging. I passed this along to my sister so she can see/understand what death looks like through the eyes of a child. I liked the fact that the monster is there for the truth that we may be blind or ignorant to and not just the surface response of what we think that we want.