This idea was inspired from the Waiting on Wednesday feature, hosted by Breaking the Spine.
I am really trying to focus on reading the books on my shelf as much as possible. (In fact that may be my only reading goal that I stick to next year.)  So as I was flipping through book hauls on blogs that I follow as well as on Booktube, I got an idea.
BookShelf Spotlight is an opportunity to look at the books that I already own and see which one I am looking forward to reading to the most. Because it is my intent to work whatever book I spotlight into my reading, I will only do a spotlight once I have read the chosen book.
I enjoy waiting for new books to drop and for me to get my hands on them., but in the hustle and bustle of that I tend to forget about the jewels that I already have on my shelf.  Since this is my first one, I will be spotlighting 2 books. Picking just one is very difficult for me.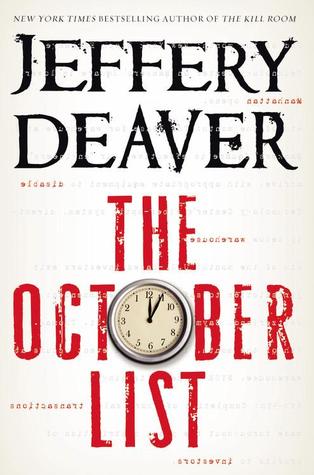 The October List by Jeffery Deaver
October 1, 2o13
Goodreads Summary:  Gabriela waits desperately for news of her abducted daughter.
At last, the door opens.
But it's not the negotiators. It's not the FBI.
It's the kidnapper.
And he has a gun.
How did it come to this?
Two days ago, Gabriela's life was normal. Then, out of the blue, she gets word that her six-year-old daughter has been taken. She's given an ultimatum: pay half a million dollars and find a mysterious document known as the "October List" within 30 hours, or she'll never see her child again.
A mind-bending novel with twists and turns that unfold from its dramatic climax back to its surprising beginning, THE OCTOBER LIST is Jeffery Deaver at his masterful, inventive best.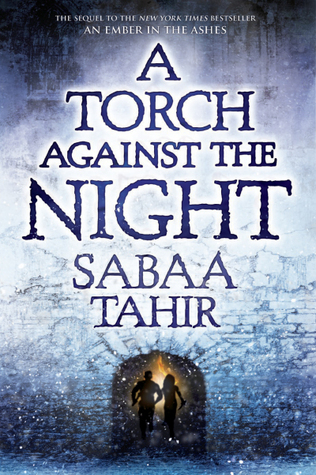 A Torch Against the Night by Sabaa Tahir 
August 30, 2016
Goodreads Summary:  Elias and Laia are running for their lives. After the events of the Fourth Trial, Martial soldiers hunt the two fugitives as they flee the city of Serra and undertake a perilous journey through the heart of the Empire.
Laia is determined to break into Kauf—the Empire's most secure and dangerous prison—to save her brother, who is the key to the Scholars' survival. And Elias is determined to help Laia succeed, even if it means giving up his last chance at freedom.
But dark forces, human and otherworldly, work against Laia and Elias. The pair must fight every step of the way to outsmart their enemies: the bloodthirsty Emperor Marcus, the merciless Commandant, the sadistic Warden of Kauf, and, most heartbreaking of all, Helene—Elias's former friend and the Empire's newest Blood Shrike.
Always Shine!