I can't believe that tomorrow will start the first day of the last month of the year.  Where has this year gone. I am excited about the reading that I have accomplished this year. I have enjoyed keeping track of my reading in my journal versus on Goodreads. While I will be updating my Goodreads with books read, I will continue to track it in my journal next year. There are more changes coming, but I will talk about those in January. One thing that I am going to start in December is a review TBR. I really enjoy being able to pick and choose what book I read without a TBR focus, I will be getting more review books from Edelweiss in 2017. So to help with that, I will post a review TBR for the coming month's review books.  But for now, here are the books that I read: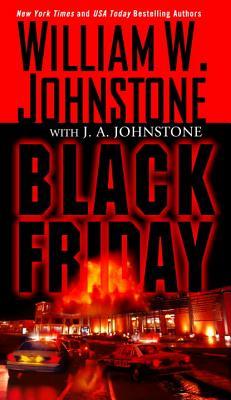 Black Friday by William W. Johnstone
I posted a full review of this on my blog. But I did enjoy this thriller and hope to check out some more of his thrillers soon. This was told from multiple point of views, and you're able to get the background of most of the characters. This helps to drasw you  into the story emotionally.  Though this is a situation that is close to home, it is depicted with care and harsh reality.
Cold-Forged Flame by Marie Brennan
Ree Verakai #1
This is the first in a series. It is a very small book, and I was able to finish it in one sitting. I enjoyed the story and it definitely left me wanting more. I am looking forward to the next book, but in the meantime I will be checking out the rest of Brennan's works.
Kate Daniels #7
This is probably my favorite series of 2016. If you haven't started it, I think that you should. Though this sounds like it may be the end of a series, it's not. And I am so very glad. This is one that keeps getting better and better.
The Goodbye Bride by Denise Hunter
Summer Harbor #2
This is the second book in the Summer Harbor Trilogy, it focuses on Zac and Lucy. This was purely a feel good story. It was a nice to come back to this small town and fall back in love with the Callahan brothers. It was sweet and funny.
Cheseapeake Valor #1
This was the first in a trilogy. I enjoyed this, a lot more than I thought than I anticipated. I really liked the ending, how the whole time you're thinking you're going one way and you have it all figured out. But then it goes another way and you are surprised.  The romance betweeen Griffin and Finley was a bit predictable but, it was still sweet.
The Curse of the Were-Hyena by Bruce Hale
Monstertown Mystery #1
This was a fun read that I read to my son. Yes, I think that I enjoyed it more than he did. But I would recommend it to Elementary-age kids. The mystery was fun and it was nice to not know everything before the big reveal, though I suspected.
A full review will be posted soon. But I enjoyed this book a lot. It feels wrong to say that because Cassie goes through a lot of horrendous things. But I like her character and how she grows throughout the story.
Chesapeake Valor #2
I enjoyed this sequel, and was glad to have it for review. I will be checking out Pettrey's other works and can't wait for the last book in the trilogy.
The Echo of Twilight by Victoria Aveyard
 This was another book I had for review. It was a  historical romance. I enjoyed it mostly because Pearl was able to find herself and find the strength to not conform to the customs of the time.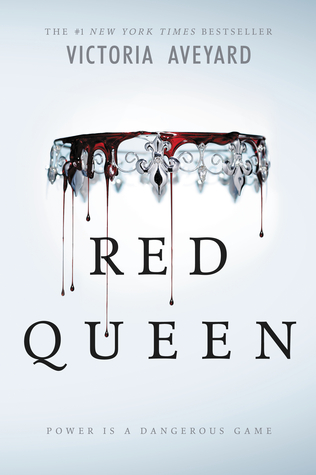 Red Queen #1
I have mixed feelings about this book. But in the end I did enjoy it. I was able to figure out the twist about 2/3 of the way through, but that was okay. There were parts that read like a mash up between The Hunger Games and Divergent though. I am not sure if I will be continuing this series or not.
 Always Shine!!