Ancillary Justice (Imperial Radch #1) by Ann Leckie
3 stars
Review: Netgalley
Best Women of Science Fiction and Fantasy
Full Review on Blog
Trouble with Christmas (Christmas, Colorado #1) by Debbie Mason
5 stars
Seasonal Read 
This book had everything and I really enjoyed it. Not only was this a romance, it was about finding one's place in the world. I loved getting to know the characters and the town of Christmas, Colorado. More than that I couldn't stop laughing. I immediately went and picked up the next one.
Magic Shifts (Kate Daniels #8) by Kate Daniels
5 Stars
Complete a Series
Oh my!  Not sure what to say since this is the 8th book. I think that this one may be my favorite, Even though, I so would never want to be Kate- ever. It was so hard to catch a break with this one.  Not just for Kate and crew, but for us the readers.  There is so much happening, so much being uncovered. I was glad to see that even though Kate and Curran were separating from the pack, the pack was still; part of the story. I was surprised to see all the ones who left the pack to follow Kate and Curran. There is still more to come. I hope that the series continues long enough for us to see it all.
The BFG by Roald Dahl
5 Stars
#readmyowndamnbooks, Read to Peanut
I remember reading this as a kid in school. This was -and still is – my favorite Dahl book. I am so glad that I could read this to my son and I am looking forward to rereading it with him as he gets older. It is still a great read.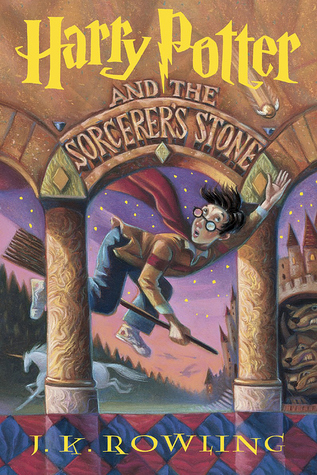 Harry Potter and the Sorcerer's Stone (Harry Potter #1) by J.K. Rowling
5 stars
#readmyowndamnbooks
I really, really enjoyed this book. More than I thought that I would. For a first book in a very hyped series, there was a lot of meat to it. It was also very well rounded.  My only complaint would be the ending and how short-lived the action was. Since this is the first book, I will forgive it this time.
Perfect Liars by Kimberly Reid
4 stars
Review book from Edelweiss, Tu Books
I have a full review up (or it will be up) on my blog. But I did enjoy it, even if the ending seemed to be a bit rushed.
Betrayed (House of Night # 2) by P.C. Cast and Kristin Cast
4 stars
Complete a series
I am so very glad that I started re-reading this series. This time I plan to see it all the way through. Zoey Redbird if a kick butt, flawed character. That's what makes her so likeable.
The Memory of You by Catherine West
5 stars
PW Review
This was a Publisher's Weekly review.
Feast of Fool (Morganville Vampires # 4) by Rachel Caine
3.5 stars
#readmyowndamnbooks, Complete a series
I found it fairly easy to pick up where the last book left off. Everything seems to be falling apart, as well as coming together. Claire appears to be coming into her own. I am going to need her to stop wavering so much though. Her moments of courage are no longer acceptable.
Just Fine With Caroline (Cold River #1) by Annie England Noblin
3.5 stars
Personal Read
I really enjoyed this book. Yes, there were problems. But, overall, this was a decent book. Cold River has a colorful cast of characters and operated in typical small town fashion. Caroline is young, and has a lot more responsibility than others her own age. She is a bit overly dramatic and irrational. The romance, while it wasn't insta-love, it did kind of come out of nowhere. It was cute and I found a lot of funny moments. I also found that this book has heart. I can't wait to see what the next book holds.
By Your Side by Kasie West
4 Stars
 Review from Edelweiss, HarperTeen
  Full Review is (or will be) on blog.
Harry Potter and the  Chamber of Secrets (Harry Potter # 2) by J.K. Rowling
2.75 stars
#readmyowndamnbooks, complete a series
This book annoyed me. So much so that I threatened to burn it. In fact, I am still considering it. I hate the Lockhart character. What happened to him in the end was funny and a bit of poetic justice, but I wanted something more. I have to admit that I did like what happened to Lucius Malfoy, and how nothing seems to get past Dumbledore. The final fight bumped the rating up. I am glad to see that Harry is learning to stand up for himself, but I need a lot more to happen and for it to happen quickly for me to consider him a hero.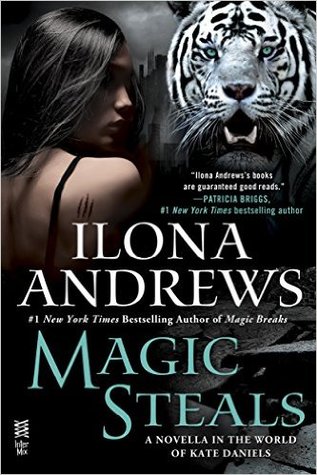 Magic Steals (Kate Daniels  # 6.5) by Ilona Andrews
5 stars
Complete a Series
I love this series! With each book or novella I get different insights into characters and that makes me like them even more.  I enjoyed this story, enjoyed watching Jim and Dalia coming together. It was good to see Dalia discover her strengths.
Christmas in July (Christmas, Colorado #2) by Debbie Mason
4.5 stars
Complete a Series
Mason has done it again. This story was full of love, drama and humor – lots of it. This is the story of Jackson and Grace Flaherty. Yes, the story would have been a lot less dramatic and shorter if they had told each other everything at the beginning. But, where's the fun in that? I wasn't sure if Mason would be able to keep up the humor like she did in the first book. But I still laughed out loud through the entire book. I couldn't put it down, so I finished this is one day!
Always Shine!