I wanted to do my monthly wrap-ups differently. I debated on doing a weekly recap at the time that I do my Friday Reads, but I didn't really want to make that post any longer than it had to be. So I am going to try doing it this way, maybe every other Saturday check in to let you all know what I've read so far. Let me know what you think or if you have a better suggestion. And then at the end of the month, I will do a monthly overview of everything that I read.
Arrows of the Queen (The Heralds of Valdemar #1) by Mercedes Lackey 
Purpose: 100 Best Women of Science Fiction and Fantasy challenge
5 Stars 
Review will be posted on blog.
From Dead to Worse (Sookie Stackhouse # 8) by Charlaine Harris 
Purpose: Complete a series
4 Stars
This is the 8th book in the series, so there's not a whole lot that I can say without spoiling things. I will be doing a full series review, when I am finished. I did enjoy this installment, but I wasn't too sure about it in the beginning. Once the action started, I did become even more invested in the story. A lot of things happen in this story, this was full of major transitions. Sookie seems to be emotionally invested in every single person that she meets and gets to know, and that is tiring. I was emotionally wore out before I even finished the book.  The discovery at the end!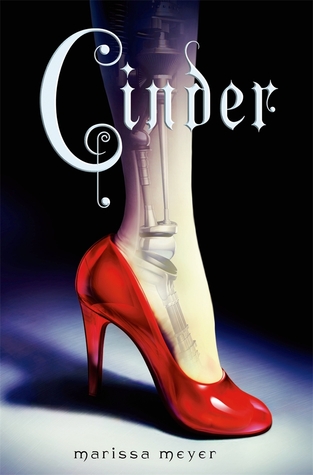 Cinder (The Lunar Chronicles #1) by Marissa Meyer 
Purpose: K& S's Bookclub
2 Stars 
That was the dumbest ending I've ever read! I wanted to like this book, but I didn't. The big secret that wasn't revealed until the ending? I figured it out within the first quarter of the book. It took 214 pages for the story to get sort of interesting . It took about 350 pages for me to become invested in the characters, and by then I really didn't care. It simply took too long, especially when the book is 387 pages!
Clementine for Christmas by Daphne Benedis=Grab
Purpose: Read to Peanut, Seasonal. #offmybookshelf
This was a Christmas book that I read with my son. We enjoyed, it was a cute Christmas-y story. I read The Angel Tree last year and loved it, so I think  Daphne Benedis-Grab will be a holiday tradition for us.
Home by Ginny L. Yttrup 
Purpose: PW Review
Horizon (Horizon #1) by Scott Westerfeld 
Purpose: Review thanks to Edelweiss and Scholastic
3.75 stars 
Full review will be posted on blog.
Well, these are all of the books that I've read so far this month. What are you reading?
Always Shine!