I knew that February was going to be a busy review month for me. It seemed like all of the books that came my way were going to be released sometime this month.  There is no way that I would be able to read them all, so I decided that I wanted to add a new feature to this blog. Every Wednesday I will discuss all of the books that are, or have been released that week and talk about why I wanted to review them.  I will still review them, but it just may take me longer than I anticipated.  So for the first WWH I have 5 books to highlight.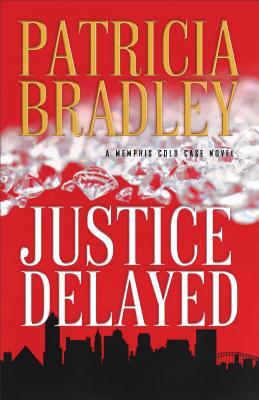 Justice Delayed (Memphis Cold Case #1) by Patricia Bradley
This was sent to me through the  Revell Reads program. I picked this title because I kept coming across other Bradley books but they were all books 3 or so in other series. Since this was the first one in a new series, I thought that this was a good place to start.
From Goodreads: It's been eighteen years since TV crime reporter Andi Hollister's sister was murdered. The confessed killer is behind bars, and the execution date is looming. But when a letter surfaces stating that the condemned killer didn't actually do it, Detective Will Kincaide of the Memphis Cold Case Unit will stop at nothing to help Andi get to the bottom of it. After all, this case is personal: the person who confessed to the crime is Will's cousin. They have less than a week to find the real killer before the wrong person is executed. But much can be accomplished in that week–including uncovering police corruption, running for your life, and falling in love. With the perfect mixture of intrigue and nail-biting suspense, award-winning author Patricia Bradley invites her readers to crack the case–if they can–alongside the best Memphis has to offer.
Maybe It's You (Crisis Team #3) by Candace Calvert
This was sent to me from the Tyndale Blogging Network.  I thought that this sounded like an interesting read, it wasn't until after I received it that I realized that this was book 3 in a trilogy.
From Goodreads: ER nurse Sloane Ferrell escaped her risky past–new name, zip code, job, and a fresh start. She's finally safe, if she avoids a paper trail and doesn't let people get too close. Like the hospital's too-smooth marketing man with his relentless campaign to plaster one "lucky" employee's face on freeway billboards.Micah Prescott's goal is to improve the Hope hospital image, but his role as a volunteer crisis responder is closer to his heart. The selfless work helps fill a void in his life left by family tragedy. So does a tentative new relationship with the compassionate, beautiful, and elusive Sloane Ferrell.Then a string of brutal crimes makes headlines, summons responders . . . and exposes disturbing details of Sloane's past.Can hope spring from crisis?
Rise of Fire (Reign of Shadows #2) by Sophie Jordan 
I have the first book for review, and it was already in the review que. So when this one came up, I decided to request this one. I thought that if I like the first one, it would be nice to be able to go ahead and start the second one. Unfortunately, I was not able to get to the first one last month like I had  planned.
From Goodreads:From Goodreads: The richly suspenseful sequel to Sophie Jordan's romantic fantasy Reign of Shadows.  Luna and Fowler have escaped the kingdom of Relhok, but they haven't escaped the darkness. When a battle against the dark dwellers mortally injures Fowler, Luna is faced with a choice: put their fate in the hands of mysterious strangers or risk losing Fowler forever.
Desperate to keep the one bright part of her life alive, Luna accepts the help of soldiers from a nearby kingdom. Lagonia's castle offers reprieve from the dangerous outside world—until the king discovers both Fowler's and Luna's true ties to Relhok and their influence over the throne.
Now pawns in each kingdom's political game, Luna and Fowler are more determined than ever to escape and build the life they've been dreaming of. But their own pasts have a tight hold on their hearts and their destinies. Luna must embrace the darkness and fire within her before she loses not only Fowler, but the power she was destined to inherit.
The Stars are Legion by Kameron Hurley 
This is another author that keeps popping up. Since this was her latest book, and it appears to be a stand alone, it sounded like the perfect time to give this author a try.
From Goodreads:  Somewhere on the outer rim of the universe, a mass of decaying world-ships known as the Legion is traveling in the seams between the stars. For generations, a war for control of the Legion has been waged, with no clear resolution.  As worlds continue to die, a desperate plan is put into motion. Zan wakes with no memory, prisoner of a people who say they are her family. She is told she is their salvation – the only person capable of boarding the Mokshi, a world-ship with the power to leave the Legion. But Zan's new family is not the only one desperate to gain control of the prized ship. Zan finds that she must choose sides in a genocidal campaign that will take her from the edges of the Legion's gravity well to the very belly of the world. Zan will soon learn that she carries the seeds of the Legion's destruction – and its possible salvation. But can she and her ragtag band of followers survive the horrors of the Legion and its people long enough to deliver it? In the tradition of The Fall of Hyperion and Dune, The Stars are Legion is an epic and thrilling tale about tragic love, revenge, and war as imagined by one of the genre's most celebrated new writers.
Midnight Curse (Disrupted Magic #1) by Melissa Olsen
This is another author that keeps coming across my radar. I thought that this was the beginning of a brand new series. But it's really not. It's a brand new trilogy, but it's the third trilogy in the bigger series. So it looks like I have to go back to the beginning.
From Goodreads:  Scarlett Bernard is used to cleaning up messes. As a human who cancels out any magic around her, Scarlett's job is to keep the supernatural world hidden—at any cost. On the eve of the Vampire Trials, a two-day tribunal that allows the otherworldly community to air their grievances, Scarlett receives a blood-soaked message from Molly, her estranged former roommate. Molly, a vampire, had been living with twelve human college students…and in one terrible night, she slaughtered them all. Scarlett believes Molly's been set up, but no one else in the Old World agrees with her. And the true perpetrator is determined to make sure Molly goes on trial for the massacre—the penalty for which is death. With less than two days to prove her friend's innocence, Scarlett calls on former LAPD detective Jesse Cruz to help her dig into Molly's past. But no one—Molly included—wants Scarlett and Jesse to bring the terrible truth to light.
Well that's all that's coming out this week. While I may not be able to get to all of them as quickly as I thought that I would, I am still looking forward to them all. Was there one that caught your eye?
Always Shine!