Yay! I finished my first round of 5N5 and I have to admit, I actually like reading this way.  For this round, 4 of the 5 print books were books that came from my bookshelves. Digitally, 4 out of 5 of the books were library books. I DNF'd 1 out of the 10 books that I read.  If the books will have (or already has) a full review, I will link it and will probably not say much in the wrap up.
Print-
 Del Toro Moon by Darby Karchut -5 stars This is a book that I received for review, and I really enjoyed it. It is a middle grade story, father and sons fighting monsters with heart.
 The Ghost Line by Andrew Neil Gray and J. S. Herbison -DNF- This is a tor.com novella. Honestly, I may have continued on with this one if I did not have a bunch of other books that I was more interested in. It was slow -for me- and I quickly lost interest.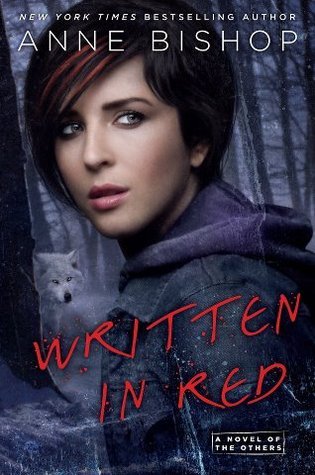 Written in Red by Anne Bishop – 5 stars – This is a re-read for me.  I enjoyed this one just as much as I did the first time. It was as if I was reading it for the first time. And it was great.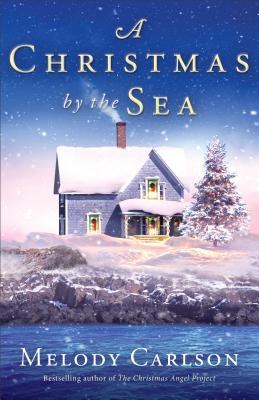 A Christmas by the Sea by Melody Carlson- 2 stars-   I enjoyed the writing and will check out more by this author. But, I personally did not enjoy this novella. The ending was abrupt and everything wrapped up too neatly.
 Wide Awake Princess by E.D. Baker – 4 stars – This is a retelling of the Sleeping Beauty fairytale. And while most of the characters are the normal fairy tale trope, Princess Annabelle is not. She is immune to magic, so she doesn't have any special powers. But she is brave and courageous and is willing to do what it takes to save her kingdom.
Digital – 
 Midnight's Daughter by Karen Chance – 4 stars- Dori is not your typical heroine. While she is a dhampir and has superhuman strength and senses, she is not the strongest of them. What really appears to be her superpower is the ability to face death in various ways and survive the encounter.
 Mapping the Interior by Seth Graham Jones – 3 stars – This was supposed to be a horror novella, It started out that way, but once I figured out what was going on it was just kind of creepy. It is about grief and family and the sins of the father. It was good, enjoyable and I will look for more from this author.
 The Cost of Betrayal by  Dee Henderson, Dani Pettrey and Lynette Eason – 3 stars – Three authors come together for 3 romantic suspense novellas. Each was enjoyable and was a nice glimpse into the bigger series for each author. This is another book that I received for review.
 Hondo by Louis L'amour -4 stars – This is something that I picked up for some research. This is a western written by a great writer. This is a novelization of the movie, but I really enjoyed the writing. I am looking forward to reading more from this author.
 Blood Valley by William W. Johnstone – 4 stars – This is another western that I picked up for research. Johnstone is notorious for his westerns, but he writes out of this genre. I, unexpectedly, enjoyed this. It was funny, and the characters were fun and just the right amount of complex.
Well, this was my first 5 N 5! And as I mentioned above, I liked reading this way. I am working on the next round, an hope to read more of my own digital books. But, we'll see.
What about you? How was your reading?
Always Shine!