Ring of Fire (Caribou Crossing #6) by Susan Fox  4 Stars- This is a hot and steamy romance about two people who finds their way to each other. One is a soldier amputee dealing with PTSD. The other is the chief firefighter who is divorced and has a son with cerebral palsy. Despite the luggage that they each carry, it's heartwarming  with hot sexy times.
Guilty Blood by Rick Acker – Received for review, 3 stars 
 March Book One by John Lewis 4 stars – This tells how John Lewis got involved in the civil rights movement. Though it's relatively short it's full of so much. The graphic novel format make it very accessible, especially for younger readers. It's a good way to introduce the civil rights issues and events to students and young people.
 Runtime by S.B. Divya 3 stars – This was a Nebula Nominee. Honestly, I am unsure what I think about this novella. I enjoyed parts of it, where other parts annoyed me.  The writing wasn't the problem. The characters (all of them) and the world they lived in, this was the problem. I think. The blurring of genders annoyed me, the language or abbreviated language annoyed me.My rating fluctuated between 2 and 4 stars. The writing redeemed where the characters  could not. But, the book did make me really think  about what I was feeling while I was reading it.
 When Love Matters Most (San Diego K-9 Unit #2) by Kate James 2 stars- This was short and that may have been its downfall. I saw the real danger and the source of the leak back at the barbecue, which was at the beginning of the book. Other than that, I can't say that there was anything original in the story. the ending was rushed with everything being wrapped up nice and prettily. If someone told me that the couple got married and adopted the two orphan brothers I'd say "I told you so."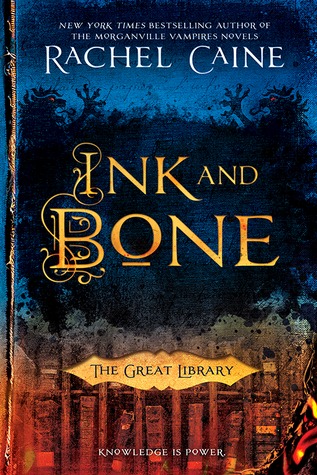 Ink and Bone (The Great Library #1) by Rachel Caine 4 Stars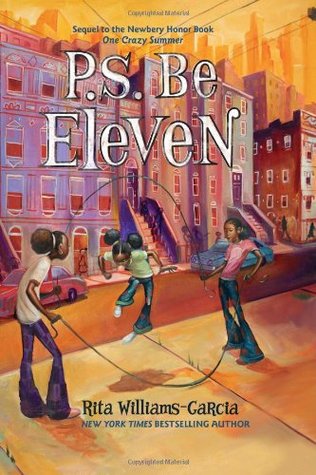 P.S. Be Eleven (The Gaither Sisters #2) by Rita Williams Garcia 5 Stars- This is the second book in the trilogy. This one deals with the changes going on in society with women, politics etc… Delphine is trying to adjust to being back home and starting sixth grade. Everything is changing and she is trying to make sense of it all.  I like this one a bit more, but that may be because I know the characters more. I listened to the audio book with the same narrator as the first, so once again I flew through it.
 Vicarious (Vicarious #1) by Paula Stokes 3 stars  Received for review
 The Engagement Plot by Krista Phillips 3 stars Received for review
 Labyrinth Lost (Brooklyn Brujas #1) by Zoraida Cordova 5 stars