I am currently reading two books for myself and then I am reading one to my kids,
The Fairy-Tale Detectives by Michael Buckley 
The Sisters Grimm #1
#offmybookshelf
This is actually a book that I got to read to my niece, a while ago. She didn't seem to be interested in it so we didn't make it too far into it. Now, I am reading it to my son and daughter. We are enjoying it so far.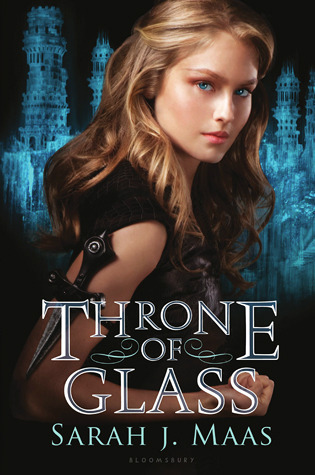 Throne of Glass by Sarah J. Mass 
Throne of Glass #1
#offmybookshelf
This is a book that is on my read and rehome shelf. I have had it for a while, but I finally picked it up this week. So far, it's just okay. Nothing overly impressive but it's holding my attention for the moment. I am about a hundred pages in.
Just a Kiss by Denise Hunter
Summer Harbor #3
#kindlecleanup, Netgsalley
This is the third and final book in the Summer Harbor series. I have read and enjoyed the first two book earlier this year. I am trying to wrap up as many series that I am in the middle of before the year ends.  (Or at least 5 more.) It's a romance, and pretty easy going. I am enjoying visiting the Callahan brothers though,
So what are you reading?
Always Shine!